Roda L. Tajon
Assistant Professor, Associate of Arts in Digital Design and Art
Chair, Committee on MOOC and Continuing Education  
Interests:
Gender and Sexuality
Development Communication
Publishing Studies
Disaster Risk Reduction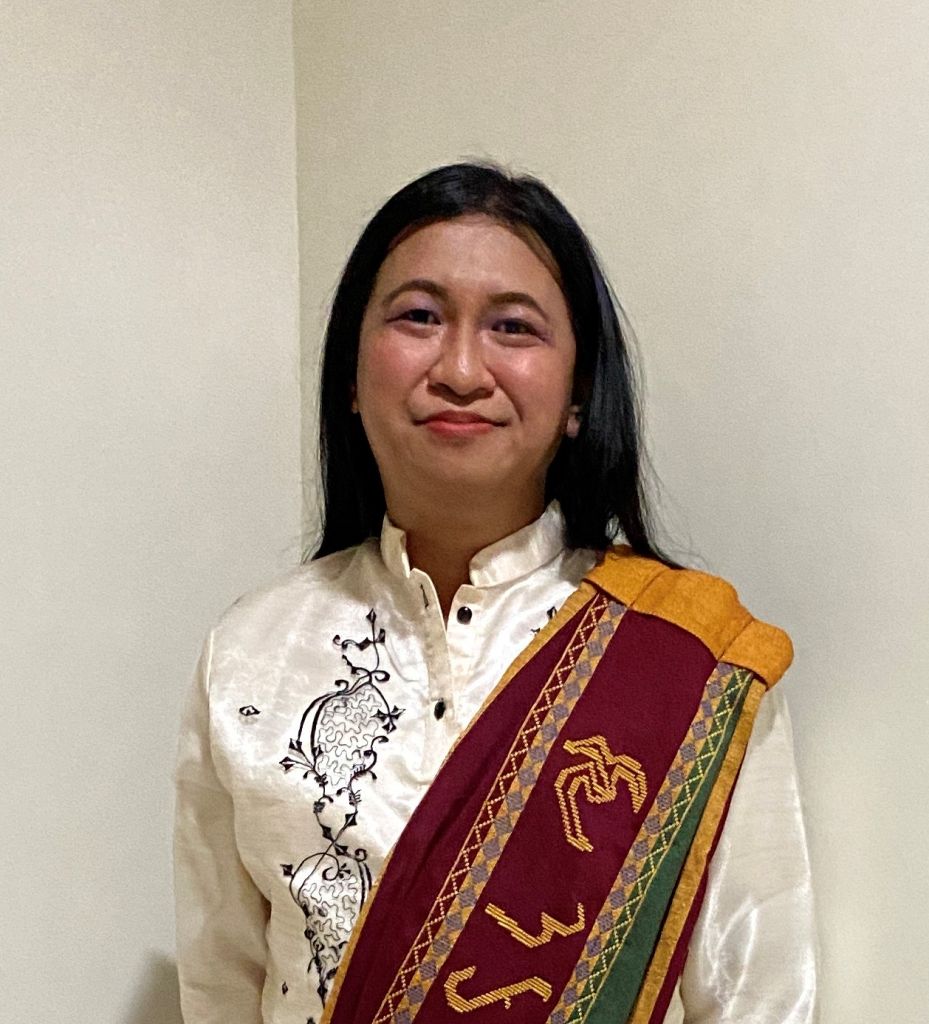 Education
University of the Philippines – Diliman 
PhD Malikhaing Pagsulat (on-going)
MA Women and Development (2021)
MA Family Life and Child Development (2014-2015) (units earned)
University of Northern Philippines
AB Psychology (2005)
Research and Creative Work
Creative Workshops
Palihang Rogelio Sicat Fellow, Tula UP Departamento ng Filipino at Panitikan ng Pilipinas / Sentro ng Wikang Filipino (2022)
UST National Writers' Workshop (Online) Fellow, Sanaysay (Filipino) UST Center for Creative Writing and Literary Studies (2021)
1st Ed Maranan Children's Literature Writing Workshop Ed Maranan Foundation and Baguio Writers' Group (2019)
9 PASNAAN Ilokano National Writers' Workshop Fellow, Salaysay Gumil Filipinas and National Commission on Culture and the Arts (NCCA) (2019)
2nd Nueva Ecija Personal Essay Workshop February (2018)
Publications
Selected Publications
Tajon, R. (2022). Passing. In Maramihan + Anthology. Eds. Chuckberry Pascual and Rolando Tolentino. Ateneo University Press.
Tajon, R. (2022). Book Review si Laleng at ang Lakbay-Paaralan. In Suring Supling: Kalipunan ng mga Rebyu ng Aklat Pambata. Sentro ng Wikang Filipino.
Tajon, R. (2022). Petsa de Peligro 2.0 at iba pang Tula. Luntian Online Journal para sa Malikhaing Akda, 5(2022). https://sites.google.com/view/luntianonlinejournal/tahanang-luntian/ikalimang-isyu-mga-bagong-pagtatagpo-enero-2022/luntiang-panulaan
Gantala Press, Tajon, R. 2022. Glossary of Feminist Terms. Manila: Southeast Asian Feminist Action Network.
Tajon, R (2022). Bukas, Pagkatapos nito. in Agos Journal tomo 2. Sentro ng Wikang Filipino Tajon, R. 2021. Writing to Resist, To Remember: Lumad Children and Youth's Narratives in the time of Duterte. Social Text Journal Online.
Maranan, L. and Tajon, R (eds). 2021. Pagsalin Anthology of Indigenous Knowledge Systems and Practices. Baguio City: Philippine Task Force for Indigenous Peoples Rights.
Tajon, R. (2020). Mend. In Pa-Liwanag: To the Light Women in Translation (K. Muslim, Trans.). Tilted Axis and Gantala Press.
Tajon, R. (2021). Inang. In ANMLY: Writings by Filipino Women (K. Muslim, Trans.). ANMLY.org. https://anmly.org/ap30/filipino-women-30/roda-tajon-translated-by-kristine-ong-muslim/
Tajon, R. (2020). Petsa De Peligro at iba pang tula. Bookwatch Online Edition, 1(3). https://booksphilippines.gov.ph/petsa-de-peligro/
Course Handled
Affiliations
Member, Southeast Asian Media Studies Association (SEAMSA)